Download lolMiner 1.72 - NVIDIA+AMD GPU Miner
Version: 1.72
File: *
lolminer.exe
,
SHA256: 2c613700f614133979820a6c04634e05e9e927e0575a3214e600fa9da4ce7d97
(Download for Linux)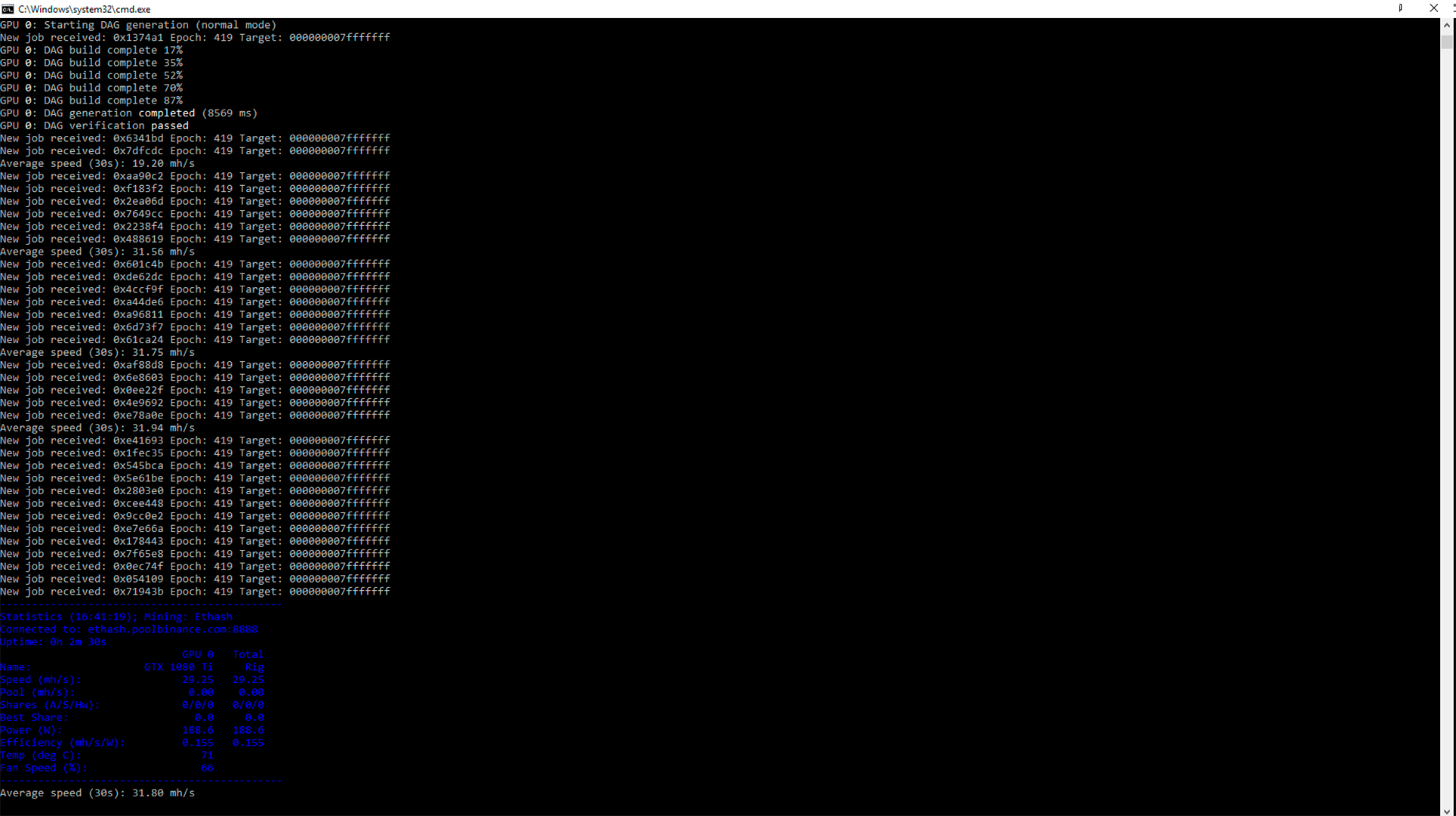 The new lolMiner stable version is ready.
You can download lolMiner 1.72 from here:
Inside the archive you will find a file README.txt with installation instructions.
Make sure to replace the pool and wallet address by what you're using in all files.
Changelog
Improved Nexa mining performance by 4% on AMD Vega, Navi and Big Navi gpus and by 2-3% on Nvidia Turing and Ampere gpus.
AMD GPUs NEXA mining added to lolminer & Bzminer, AMD 7900 x. Earn more with GPUs here than mining...
I suspect the 7900xtx and xt will be more profitable later after the miners/drivers become more optimized.
Update commands meanwhile mining:
HiveOS:
wget https://github.com/Lolliedieb/lolMiner-releases/releases/download/1.72/lolMiner_v1.72_Lin64.tar.gz 

&&

 

tar

 

-xvf

 lolMiner_v1.72_Lin64.tar.gz 

&&

 miner stop 

&&

 

cp

 

-adpR

 1.72/lolMiner 

$(

ls

 

-d1

 /hive/miners/lolminer/

*

/ | 

tail

 

-1

)

 

&&

 miner start

RaveOS update to 1.72 from 1.71 : Open console and write in it:
stop 

&&

 wget https://github.com/Lolliedieb/lolMiner-releases/releases/download/1.72/lolMiner_v1.72_Lin64.tar.gz 

&&

 

tar

 

-xvf

 lolMiner_v1.72_Lin64.tar.gz 

&&

 

cp

 

-adpR

 1.72/lolMiner /app-data/miners/lolminer-1.71 

&&

  start

HiveOS Custom (ZIL / Switch) or update the link to 1.72
wget https://github.com/Lolliedieb/lolMiner-releases/releases/download/1.72/lolMiner_v1.72_Lin64.tar.gz 

&&

 

tar

 

-xvf

 lolMiner_v1.72_Lin64.tar.gz 

&&

 miner stop 

&&

 

cp

 

-adpR

 1.72/lolMiner /hive/miners/custom/lolminer/ 

&&

 miner start

lolminer vs bzminer vs rigel miner Excel spreadsheet link
MyCrypto: how to use, how to cash out - review