Download lolMiner 1.56 - NVIDIA+AMD GPU Miner
Version: 1.56
File: *
lolminer.exe
,
SHA256: 608b8a83067e3be45c548e057cf76c19765b0402e57c4b37aea77cbcb6dd52ce
(Download for Linux)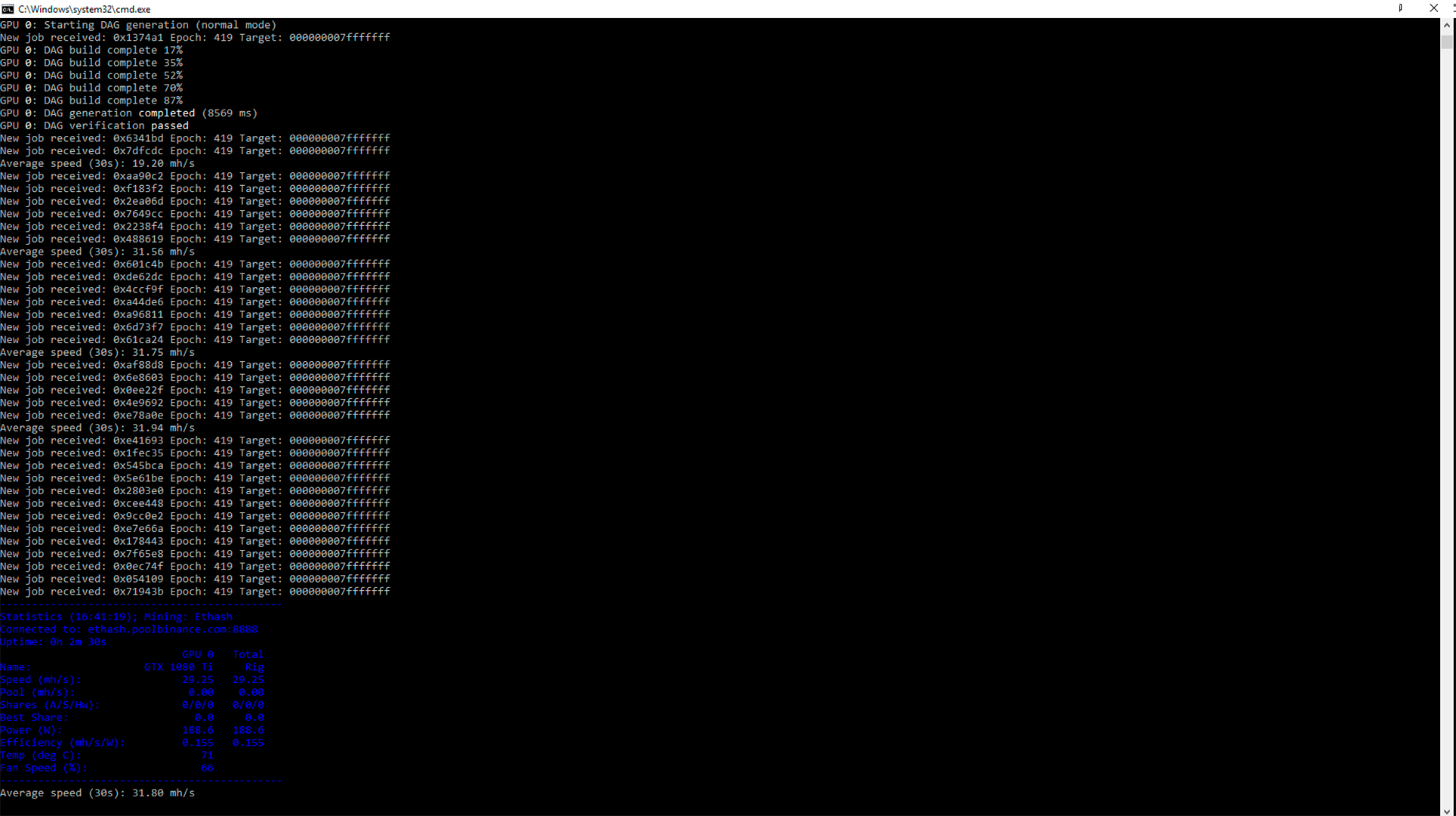 The new lolMiner stable version is ready.
You can download lolMiner 1.56 from here:
Inside the archive you will find a file README.txt with installation instructions.
Make sure to replace the pool and wallet address by what you're using in all files.
Changelog
Major performance increase for Flux mining on Nvidia Ampere GPUs
Major performance increase for Beam mining on Nvidia Ampere GPUs
Mining Flux and Beam on all Nvidia GPUs now uses Cuda instead of OpenCL
Slight performance improvements for Flux mining on AMD RX 500, RX 5000 and RX 6000 (about 0.2 it/s)
Mining any Equihash based coin (Flux, BTG, Aion, …) now supports extra nonce subscription via stratum (e.g. for better profit switching pool experience)
Added option --no-cl to disable detection of OpenCL powered GPUs (fixes a crash on some rigs where the Nvidia OpenCL driver crashes - happens mostly when having a rig with many GPUs)
Disabled DAG checking for ETC mining on 4G AMD GPUs, because this was always failing (investigating to bring it back asap)
Nvidia LHR cards will no longer run the LHR unlock when not mining Et(c)hash or Ergo - this will prevent them from crashing on some other algorithms.
How to mine ETH POW! Ethereum pow mining pools online!
In this video, I explain how to mine ETH POW post ethereum merge! Pow miners rake in profits mining eth until the end.
What should I mine except ETH?
Here is the list of popular Cryptocurrencies to mine:
Ethereum Classic.
ECOS.
Vertcoin.
Grin.
Monero.
ZCash.
Ravencoin.
Haven Protocol.
FULL ETH staking analysis!
Should you participate in Ethereum staking for ETH 2.0 (The Merge)? You've probably heard of the long anticipated Ethereum upgrade, let's go through what it means for the network, and ways you can stake your ETH to earn those rewards!