Download lolMiner 1.59a - NVIDIA+AMD GPU Miner
Version: 1.59a
File: *
lolminer.exe
,
SHA256: b08971b3a3eace283fdd07864dd50588c19c0be9bf776205f83187ff9fd2e29b
(Download for Linux)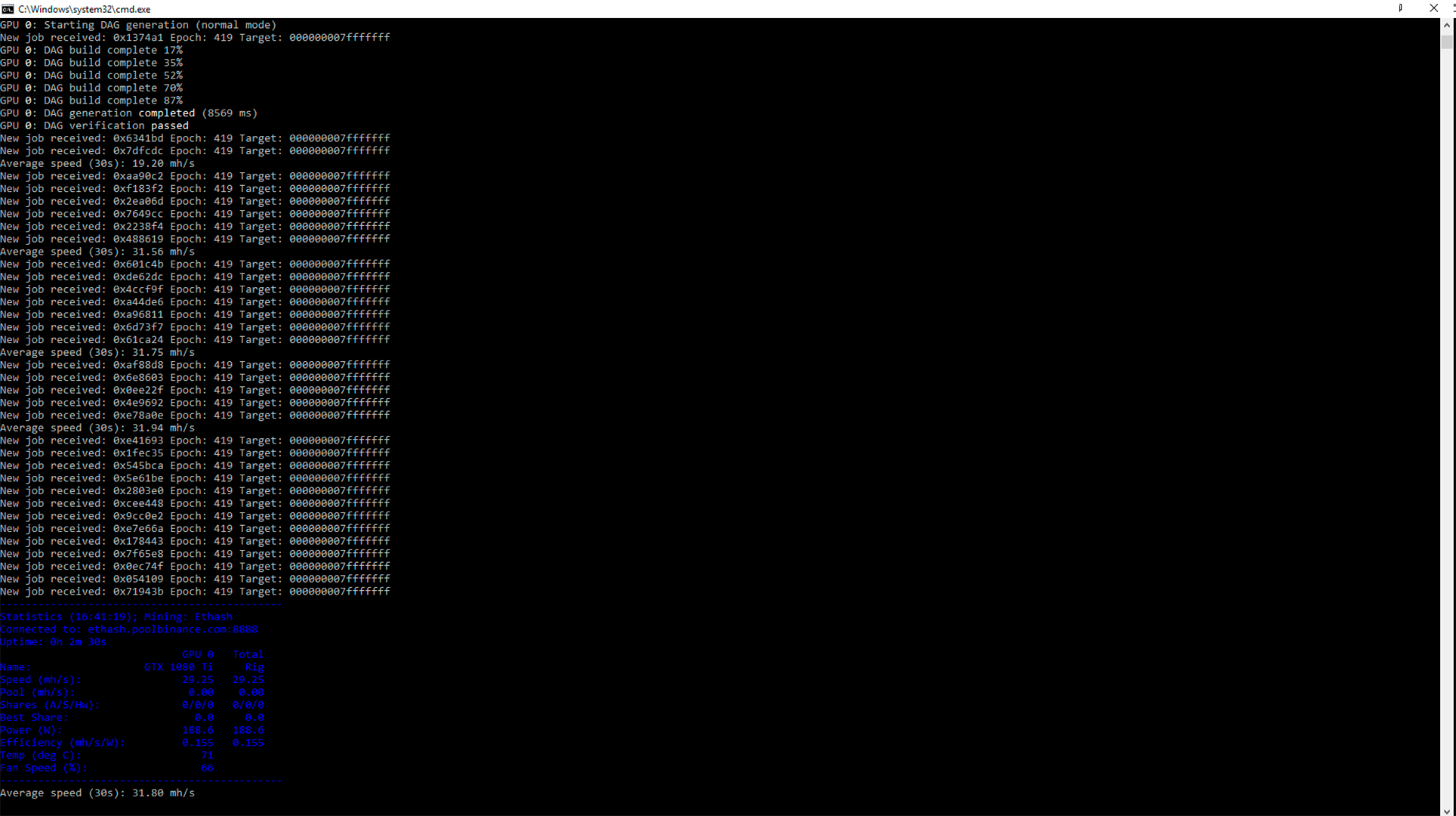 The new lolMiner stable version is ready.
You can download lolMiner 1.59a from here:
Inside the archive you will find a file README.txt with installation instructions.
Make sure to replace the pool and wallet address by what you're using in all files.
Changelog
Significantly improved Kaspa performance and efficiency on Nvidia Turing and Ampere GPUs. Also the new codes are now working much better when GPUs are power limited.
Slightly improved Kaspa performance and efficiency on AMD Navi and Big Navi GPUs.
Kaspa performance statistics should now be a bit more smooth.
Fixes: (1.59a) fixed a bug with 1.59 causing defect shares on acc-pool.
GPU Mining after Ethereum (ULTIMATE GUIDE)
In this video a step by step guide for what to do in GPU mining after the Ethereum merge. For most of you, GPU mining isn't profitable right now, so in this video I go through the 3 questions you need to ask yourself in order to determine what to do next. I also give you actionable steps for what to do based on your answers. We talk about GPU mining profitability after Ethereum, spec mining altcoins, how to increase mining profits and if you should sell your mining GPUs. GPU mining profits are down now in 2022 because of the end of Ethereum mining, and knowing what to do next can be tough. I hope this video helps you figure out what to mine after Ethereum is gone and how to increase mining profitability after Ethereum 2.0