Download lolMiner 1.60 - NVIDIA+AMD GPU Miner
Version: 1.60
File: *
lolminer.exe
,
SHA256: 65fafd63af0295f8b2c37000d3cc86af37b02c5ef9a61ab2c2f2e192b97c3d0c
(Download for Linux)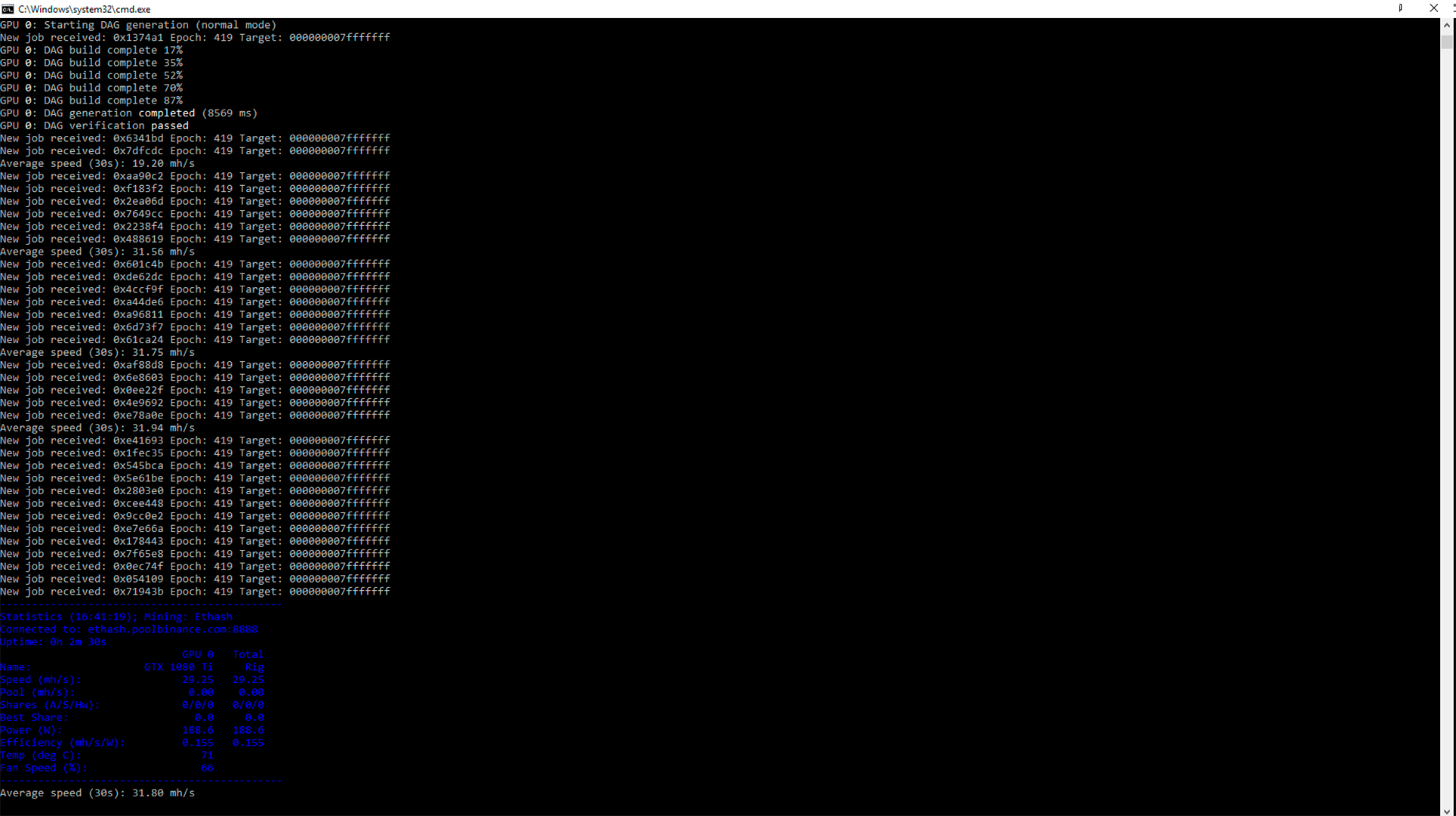 The new lolMiner stable version is ready.
You can download lolMiner 1.60 from here:
Inside the archive you will find a file README.txt with installation instructions.
Make sure to replace the pool and wallet address by what you're using in all files.
Changelog
Note: Windows version re-uploaded Oct 7th 19:40 UTC
Changes:
Significantly improved performance on Flux for Nvidia Turing & Ampere and AMD RX 5000 based GPUs. The expected performance on Ampere and Navi GPUs is about 15-20% above common implementations. On Turing based GPUs the performance matches common codes, but is more energy efficient. Fee is 1.5% for the new codes.
Equihash 125/4 (Flux), 144/5 and 192/7 stratum can now distinguish between stale shares and other rejected.
Fixes:
Smaller fixes in Kaspa stratum, removing the extra string lines when a share gets rejected and fixing a potential infinite loop that might consume CPU time.
Windows re-upload: Fixed ETHW / ETC + Kas dual mining on Nvidia GPUs