Download lolMiner 1.61 - NVIDIA+AMD GPU Miner
Version: 1.61
File: *
lolminer.exe
,
SHA256: 65fafd63af0295f8b2c37000d3cc86af37b02c5ef9a61ab2c2f2e192b97c3d0c
(Download for Linux)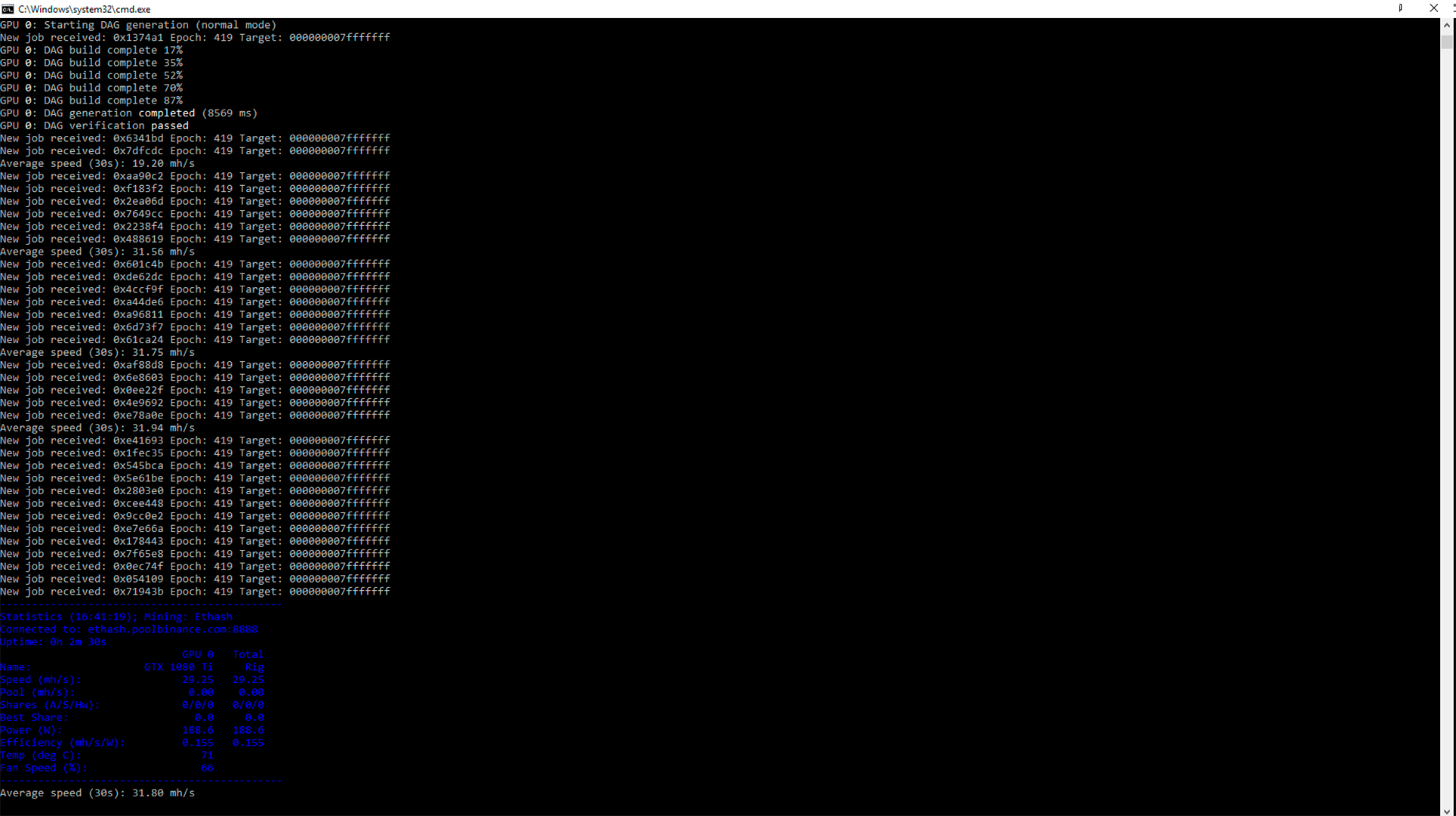 The new lolMiner stable version is ready.
You can download lolMiner 1.61 from here:
Inside the archive you will find a file README.txt with installation instructions.
Make sure to replace the pool and wallet address by what you're using in all files.
Changelog
Slightly improved performance of Flux mining on Nvidia Ampere and Turing cards (by approx 1.5-2.5% compared to 1.60)
Improved system memory footprint when mining Flux or Beam on Nvidia GPUs. This allows running the solvers on more then 8 GPUs with only 4G system memory.
Speed exposed by API is now smoothed, so especially on all Equihash based algorithms the hashrate figures derived from API values will appear more smooth.
Fixes:
Fixed a bug causing Flux mining on Nvidia Pascal GPUs not working
Fixed a bug causing stale shares being counted as defect shares in API - and not correctly exposed in miner UI as well.
lolMiner - Mining Flux and Stop Saying Profit
Are you mining Flux? Should you overlook the newest version of lolMiner? Let's take a glimpse at the newest version. How about a like for Bailey! To help the channel grow, make sure to like the video and consider subscribing to the channel.