Download lolMiner 1.34 - NVIDIA+AMD GPU Miner
Version: 1.34
File: *
lolminer.exe
,
SHA256: 957c59bdad23350f0e38caf6b7e2b335380a683b1efcd58133137c284e1fe807
(Download for Linux)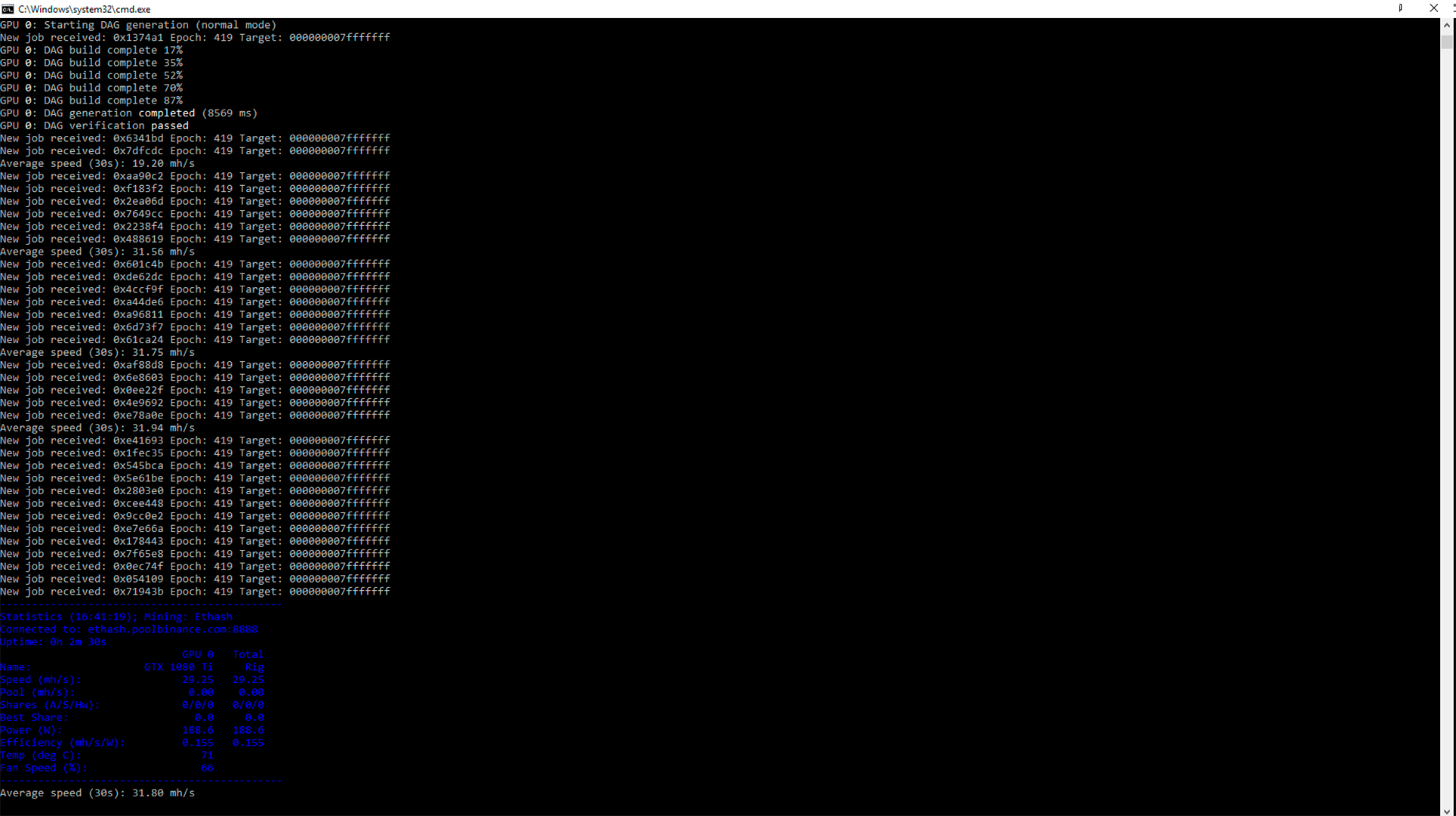 The new lolMiner stable version is ready.
You can download lolMiner 1.34 from here:
Inside the archive you will find a file README.txt with installation instructions.
Make sure to replace the pool and wallet address by what you're using in all files.

Changelog
Improved performance of RTX 3060 and RTX 3060 Ti by up to 2%, generally allowing a bit less core clock
Auto tuning will now be quicker to reasonable hashrates
Improved stability on found parameters
Found parameters that are hard coded with --lhrtune are now applied within 30 seconds after dag build
--lhrtune now understands the parameter "off" to disable any kind of LHR handling - this is useful for cards that sometimes trigger the lhr detection although they are non-LHR.
Improved compatibility with many current drivers. Still on Linux we recommend 470.74 for LHR v2 cards. The 460 series drivers might perform up to 0.5% worse. For 3060 LHR V1 use either 460.39 or earlier driver.
The parameter --workmulti now has effect on Nvidia GPUs on Ethash. Default value is 192, lower values will improve stale count, higher values will reduce CPU load (and can be a tiny bit quicker, although only very tiny).
Added support of RTX A6000 / RTX A5000 / RTX A4000 (and future RTX A2000) Nvidia workstation GPUs
Reduced RAM usage of Nvidia Ethash solver (some 10+ card rigs got issues with 1.33 when they only had 4G of memory)
--statsformat now understands the string "lhrinfo" to print the --lhrtune parameter and the lock count in custom set up statistics.
Fixed a bug with --tstop or a lost stratum connection triggering a LHR GPU to lock
Fixed a bug that RTX 3070Ti only triggered the lock detector on rather low memory clock.
Fixed a bug with invalid shares in Pitcairn Ergo Zombie mode
Improved stability of Ethash stratum and statistics module.