Download lolMiner 1.37 - NVIDIA+AMD GPU Miner
Version: 1.37
File: *
lolminer.exe
,
SHA256: 2a2c1a1f16560363ce4142c3ffbd74572817fda59dd0fdcb3d09d6ea668a21f2
(Download for Linux)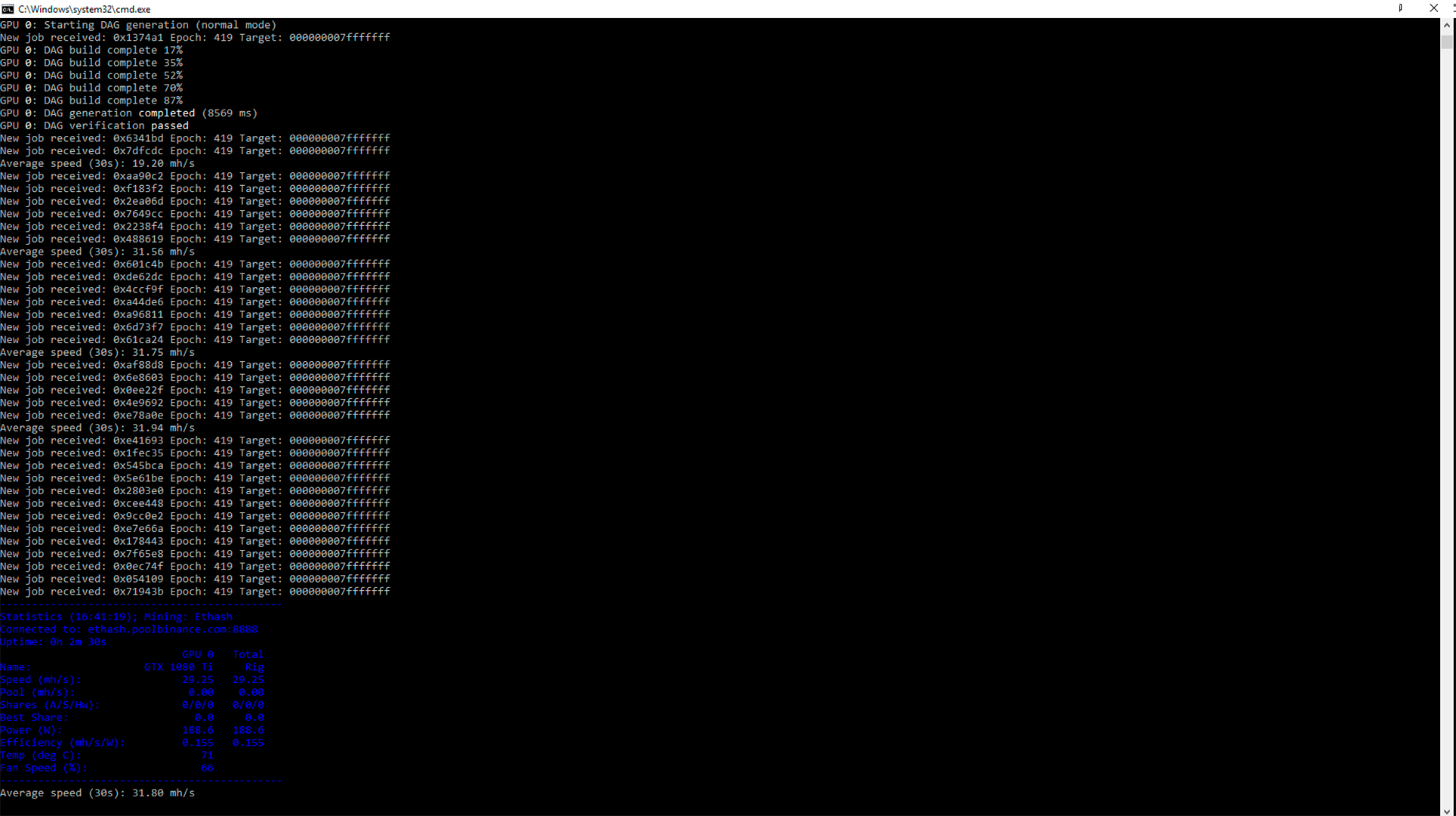 The new lolMiner stable version is ready.
You can download lolMiner 1.37 from here:
Inside the archive you will find a file README.txt with installation instructions.
Make sure to replace the pool and wallet address by what you're using in all files.
Changelog
(Note: The windows version will be delayed a bit - we need to make sure first LHR unlocking is working there as expected) Feature Changes
Improved Ethash performance on Turing based graphic cards (GTX 16 series, RTX 20 series, lower tier CMP cards) by about 0.4 to 0.7%.
Improvement of Ethash performance (up to 1%) and reduction of stale share rate for Maxwell and Pascal (GTX 10) based GPUs.
Changes LHR tuning algorithm to minimize the number of locks & time for finding a stable value: The tuning might be improved by the miner later once stable for long enough time.
Improved LHR performance for 3060 V1 (GA106-300-A1) on older drivers (460.39 and earlier)
Added Ergo kernels for RX 6700XT and RX 6600 (XT) on newer AMD drivers.
Ethereum stratum code will now print the pool difficulty in better human readable number
The miner will now print the ip of the connected pool - to be able to detect e.g. faulty DNS entries
Added parameters --dualtls and --dualworker to toggle TLS and the worker name for the dual connection. To be used as with the parameters for the standard connection.
--statsformat can now distinguish between the number of LHR locks "lhrlks" and the current --lhrtune parameter lhrparam
Added a parameter --vstats to modify the terminal width in number of characters to overwrite the automatic detection, which sometimes does not work with some terminal emulators like putty.
Added a parameter --hstats. Given this parameter will switch the statistics to a way such that the statistics write a horizontal line per GPU instead of the default vertical (see screenshot below). When the automatic read terminal width is reached, the remaining entries will be printed to a 2nd set of lines. The vertical statistics can be combined with the usual --statsformat patterns to customize the displayed values per card. The optional number overwrites the the automatic screen width detection. To fit all values of --statsformat extended into one line we need --hstats 150 or higher (recommended setting this value manually when accessing the rig via terminal emulator). Fixes
Fixed 3060 V1 (GA106-300-A1) internal parameters for drivers 460.39 and below, stabilizing the hash rate (they pretty much did not work stably unlocked in 1.36)
Fixed a bug causing a wavy hash-rate report in some FHR rigs
Fixed a bug causing --mode a kernels to be defect for Ampere and Turing GPUs in 1.36(a) releases
Fixed a bug causing a segmentation fault when trying to mine EXCC.
.